About
SeedQuant is a seed detection model into an open source software with a user-friendly interface that allows the almost-instantaneous processing and characterization of a single/group of image(s).

With one click, SeedQuant automatically detects and counts germinated and non-germinated parasitic seeds on images with 95% accuracy.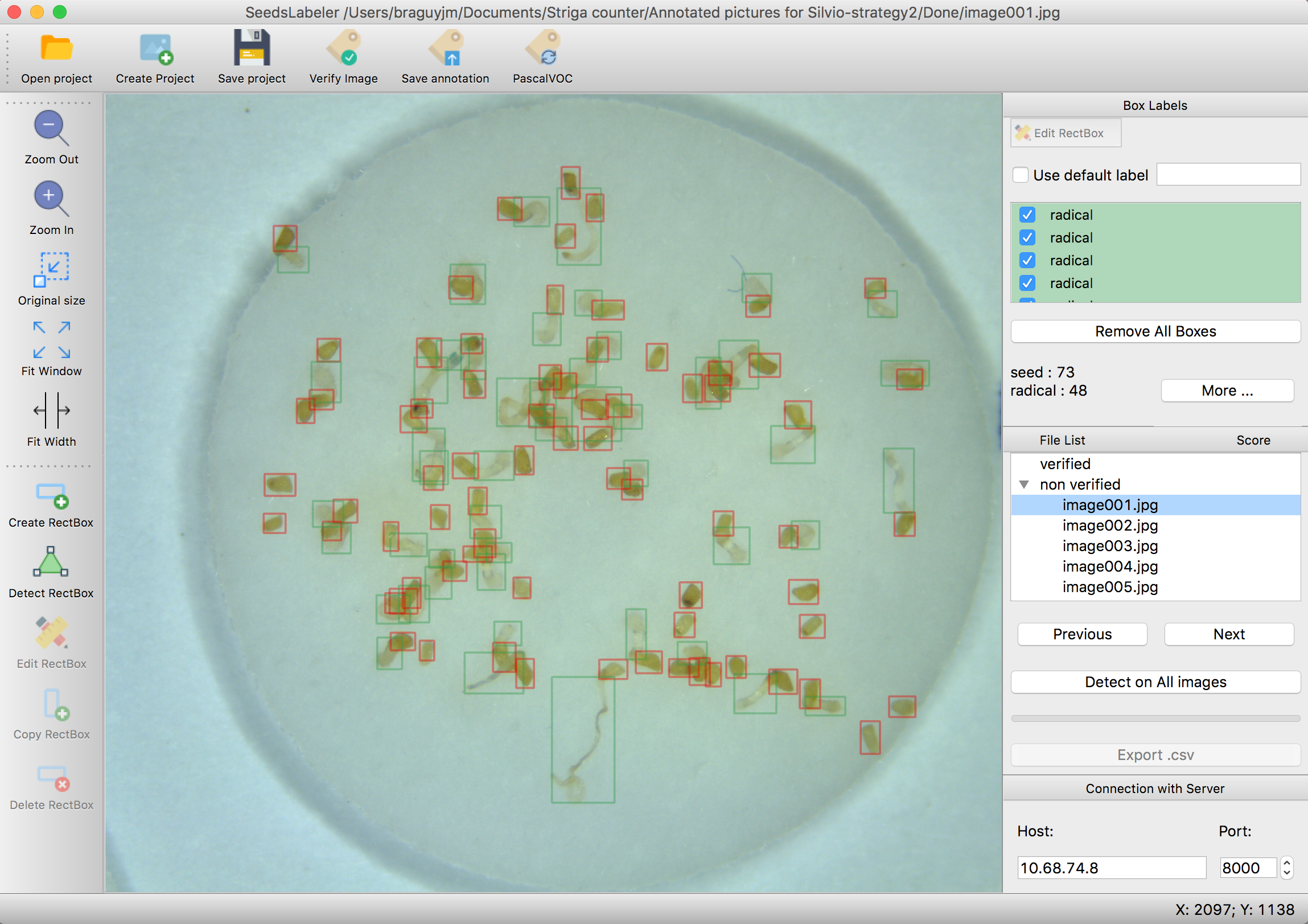 It simultaneously processes images and extrapolates the germination rate in a generic CSV format, gathering image name and germination rate for further statistics.

SeedQuant can be used on Windows, MacOS, and Linux operating systems.


SeedQuant was developed by Merey Ramazanova and Dr Silvio Giancola for and with the help of Justine Braguy, Dr Muhammad Jamil and Dr Boubacar Kountche.

It would have not been possible without the precious help of Randa Zarban, Abrar Felemban, Jian You Wang, Pei-Yu Lin, Dr Imran Haider who helped at the construction of the annotation database and the support of Prof Salim Al-Babili, Prof Bernard Ghanem and King Abdullah University of Science and Technology (KAUST).